Kimono Dyeing in Kyoto
The process starts of dyeing starts with the pattern being traced onto raw silk kimono fabric. Each pattern is never used more than 3 times. Some patterns are only used once and this results in a more expensive kimono.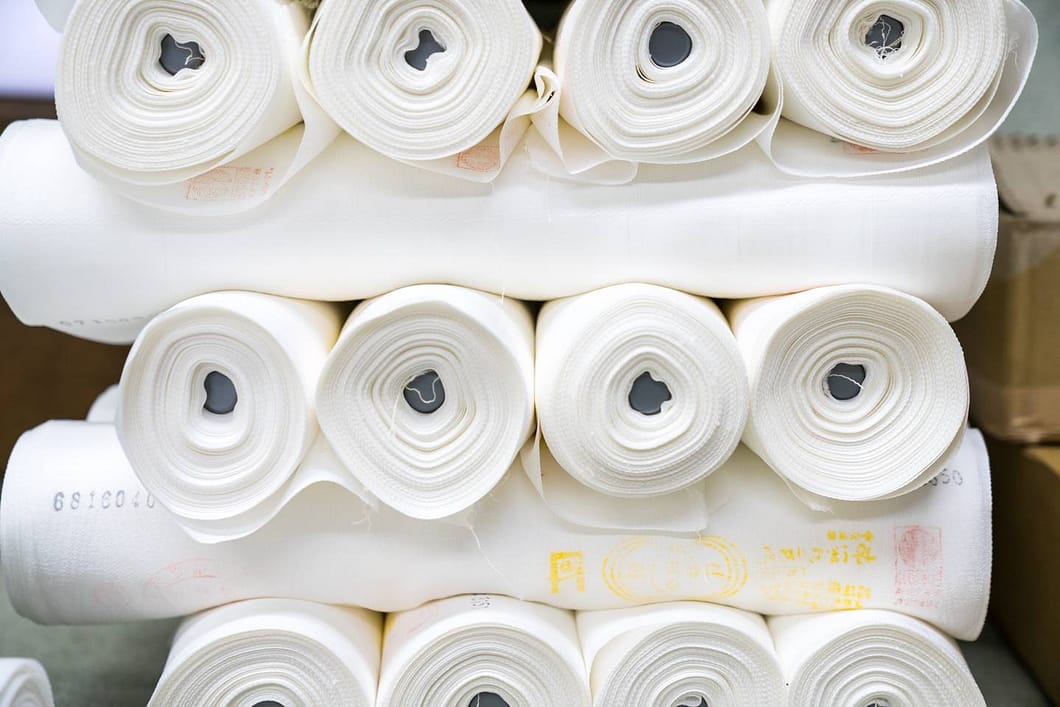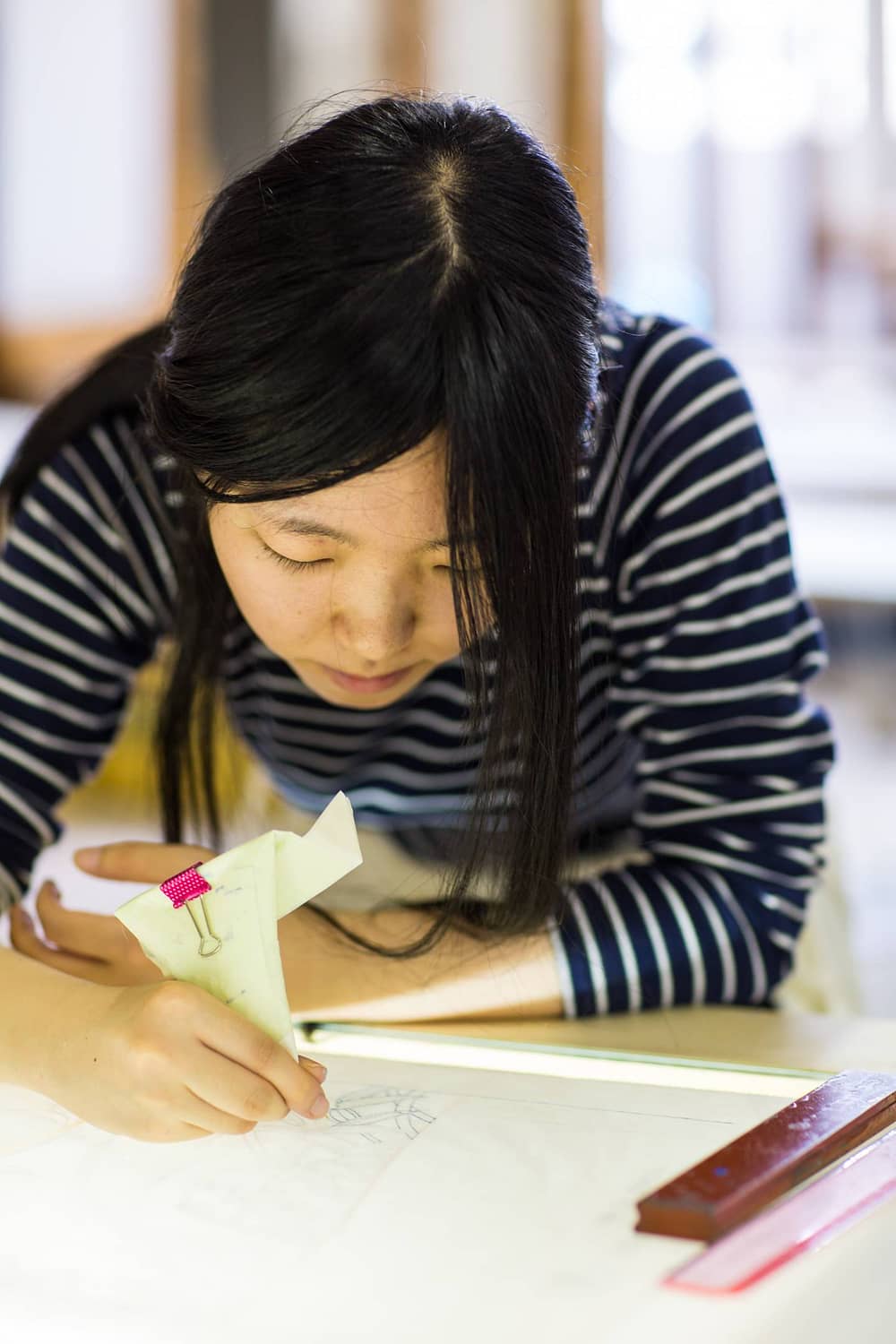 This design is then traced over with a fine wax. This prevents the dye from bleeding into each other during the process.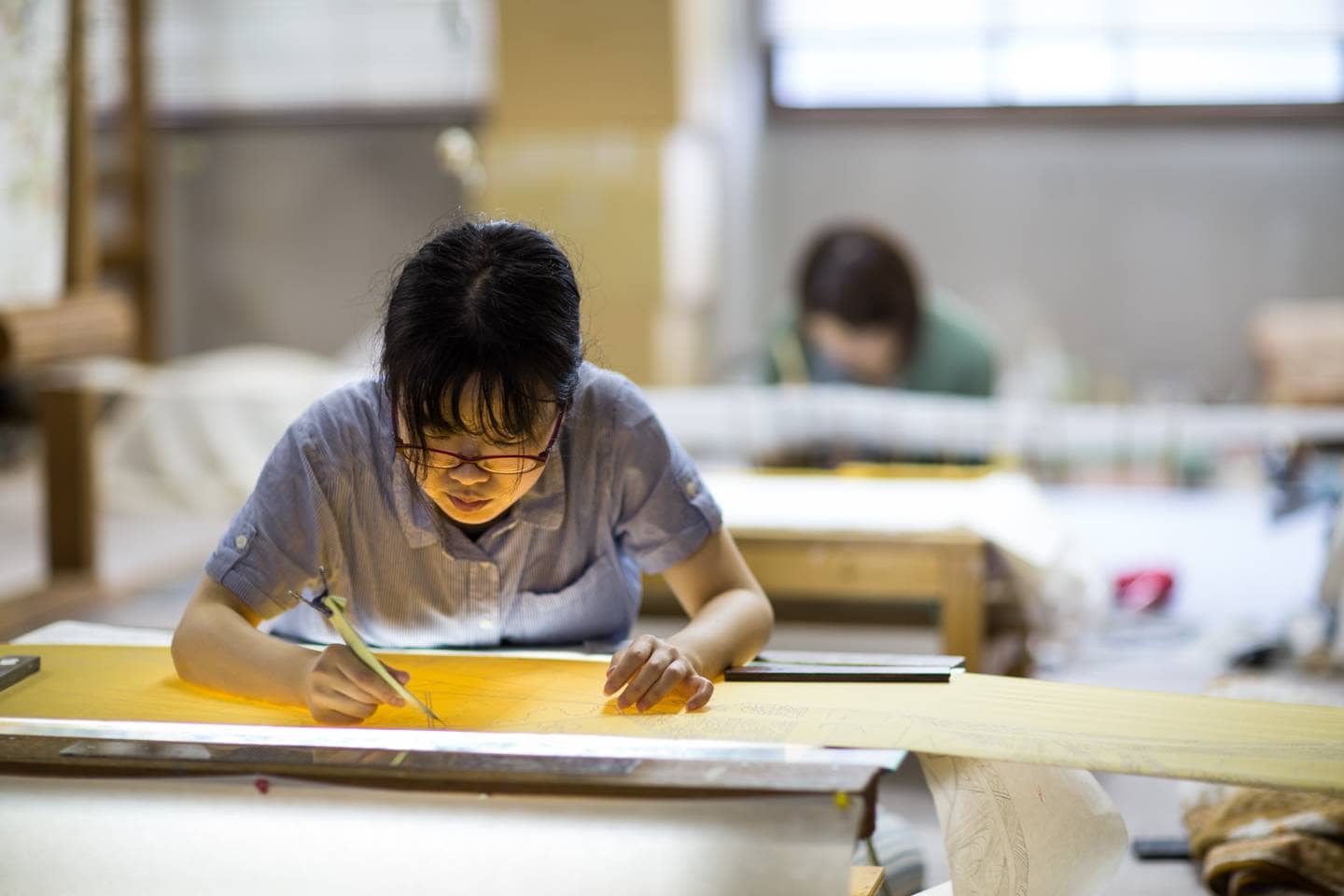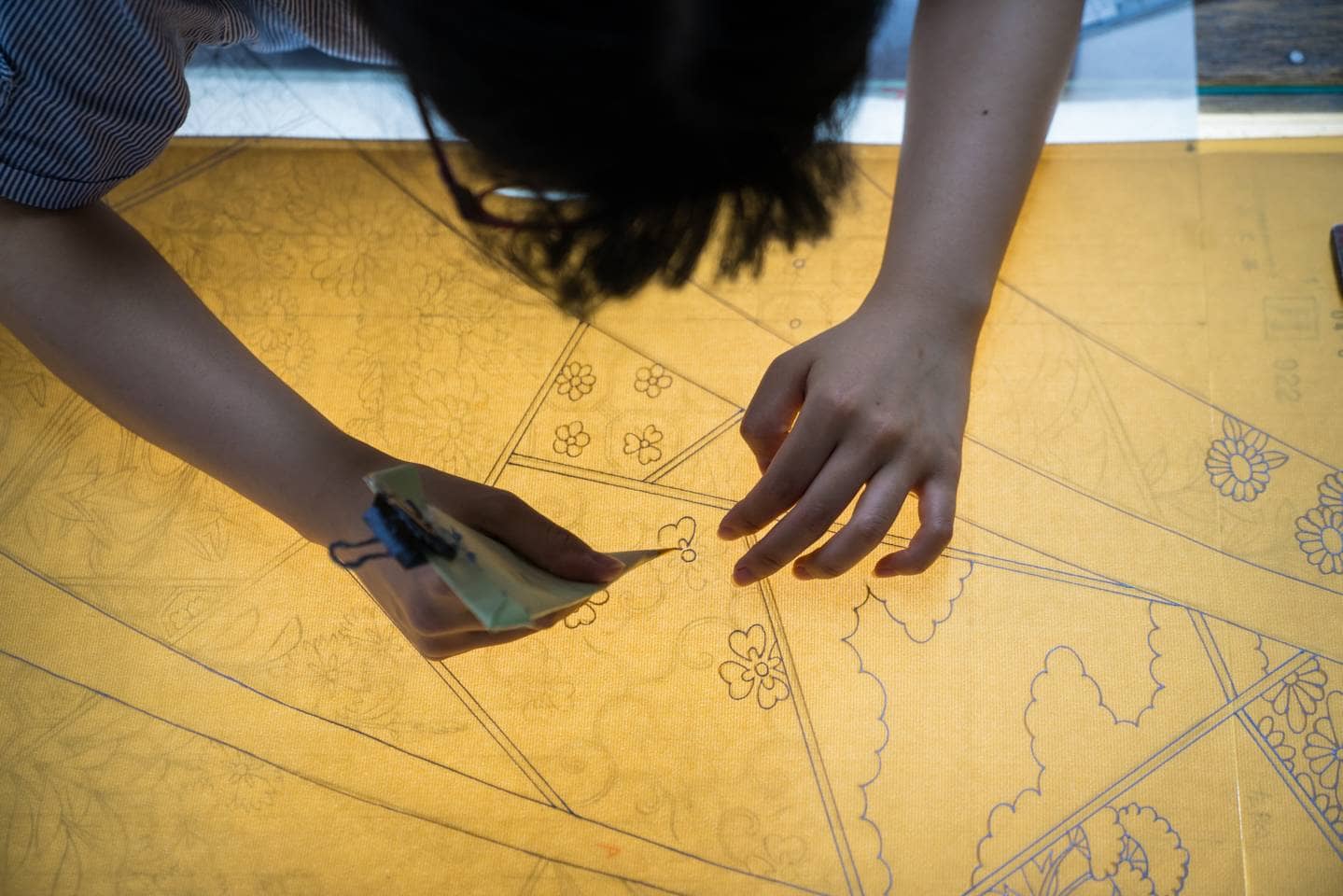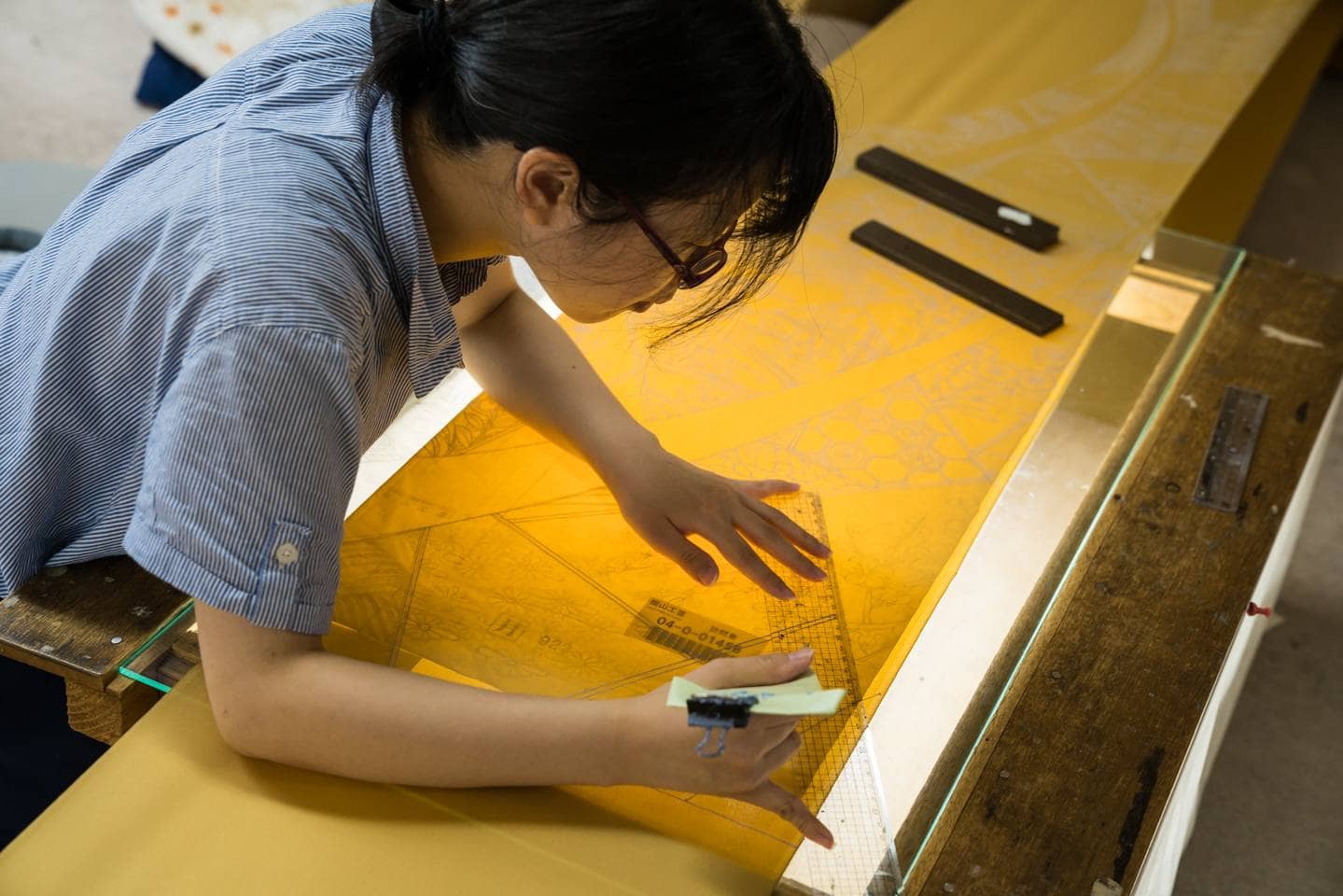 Dyes are applied by hand with a brush.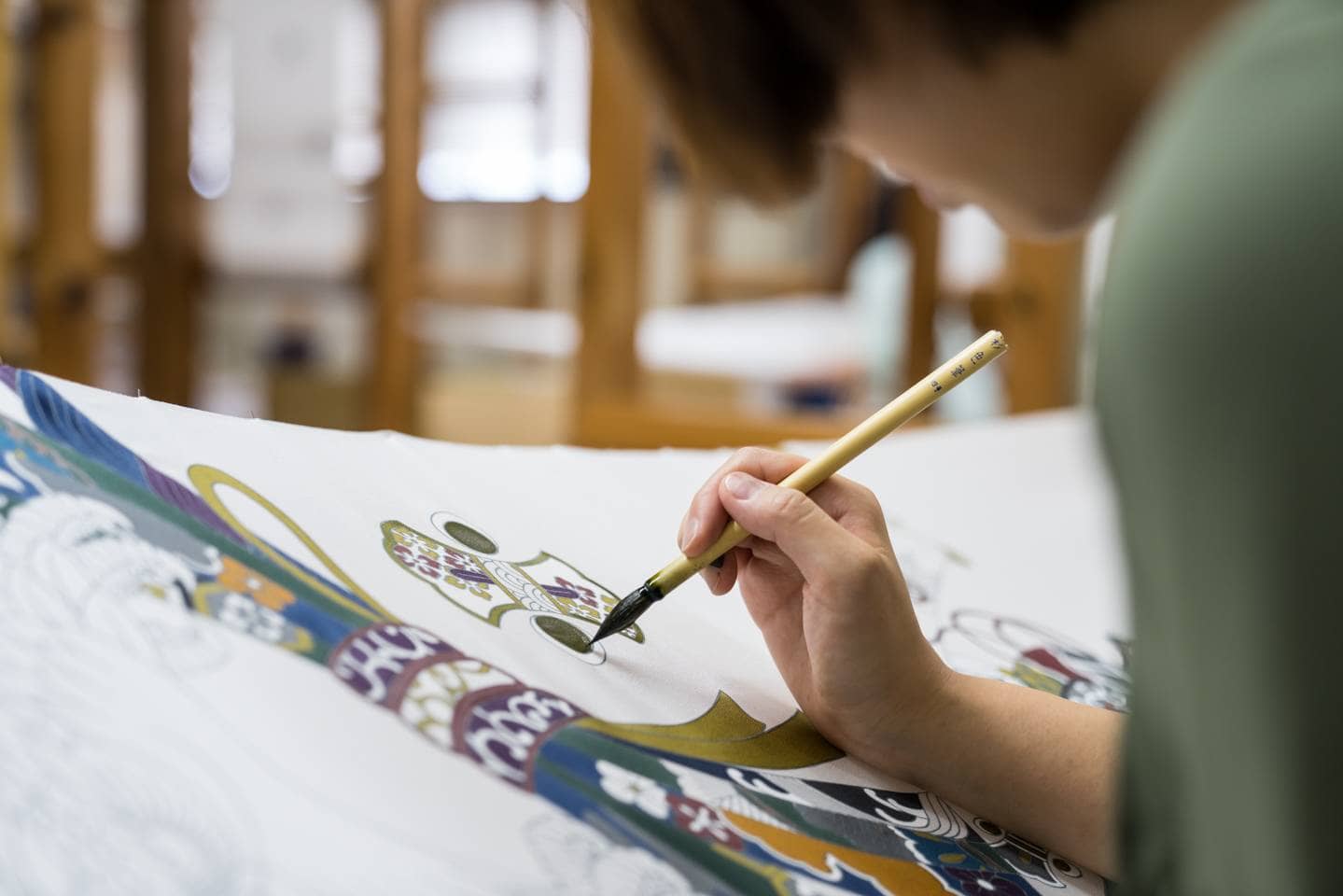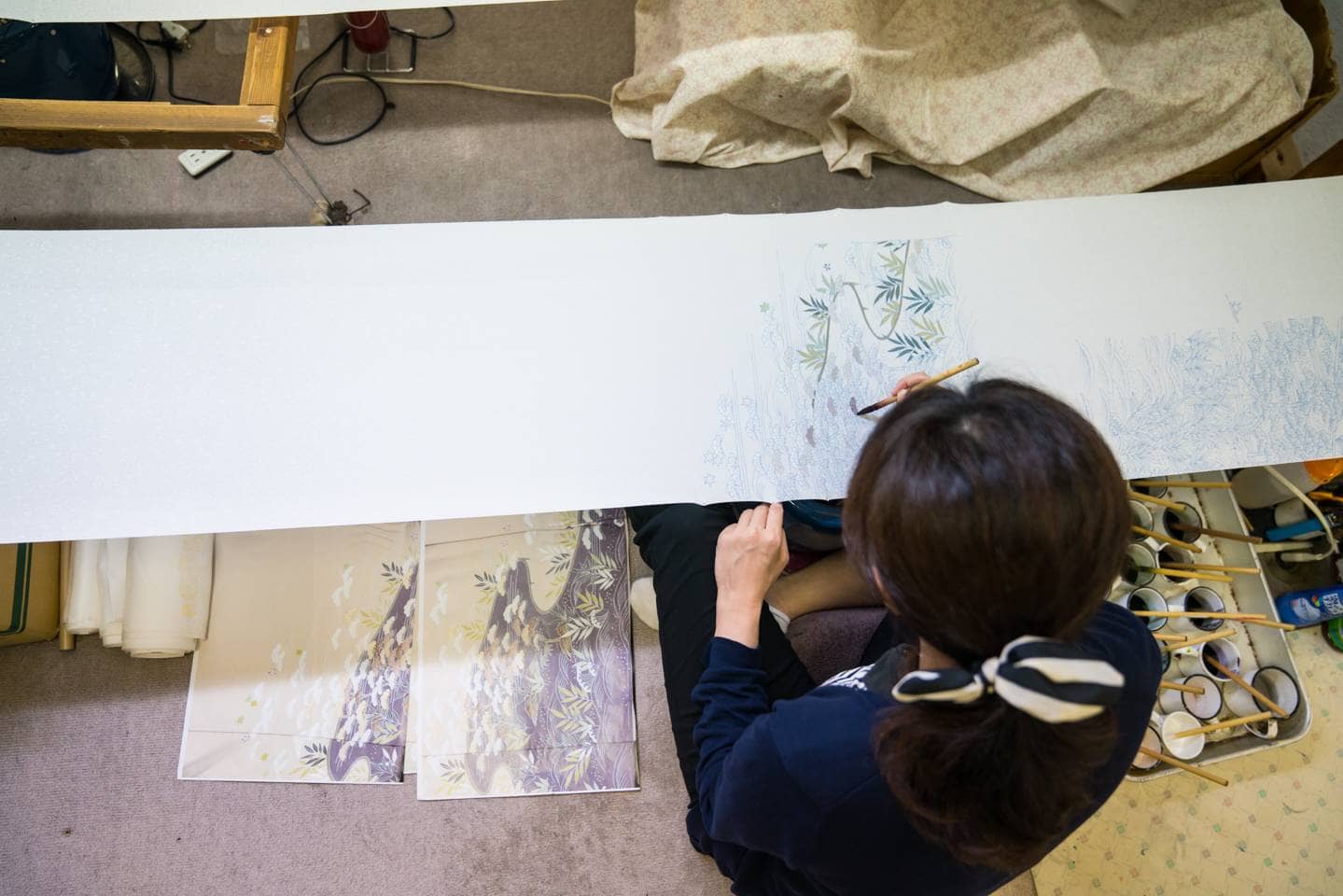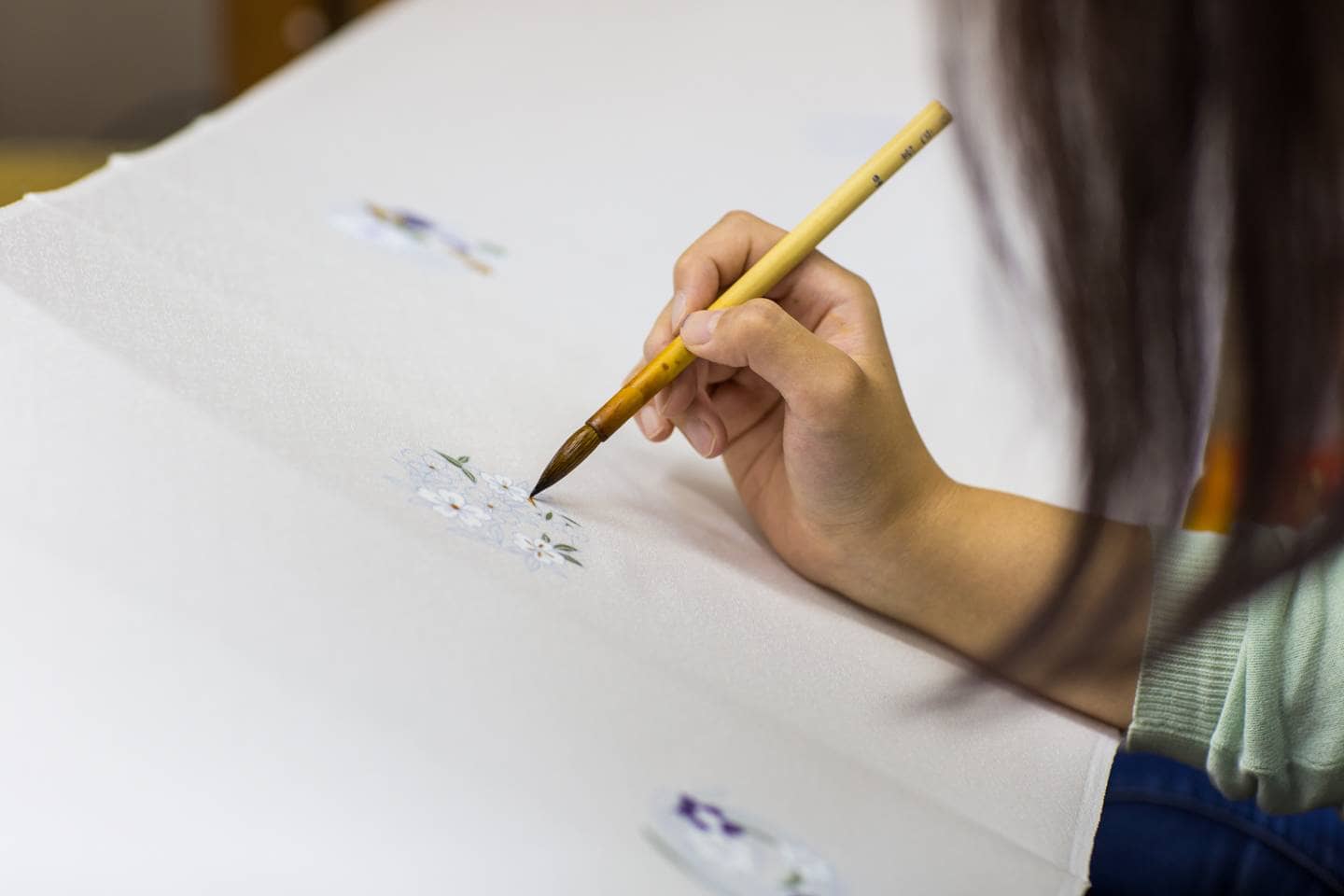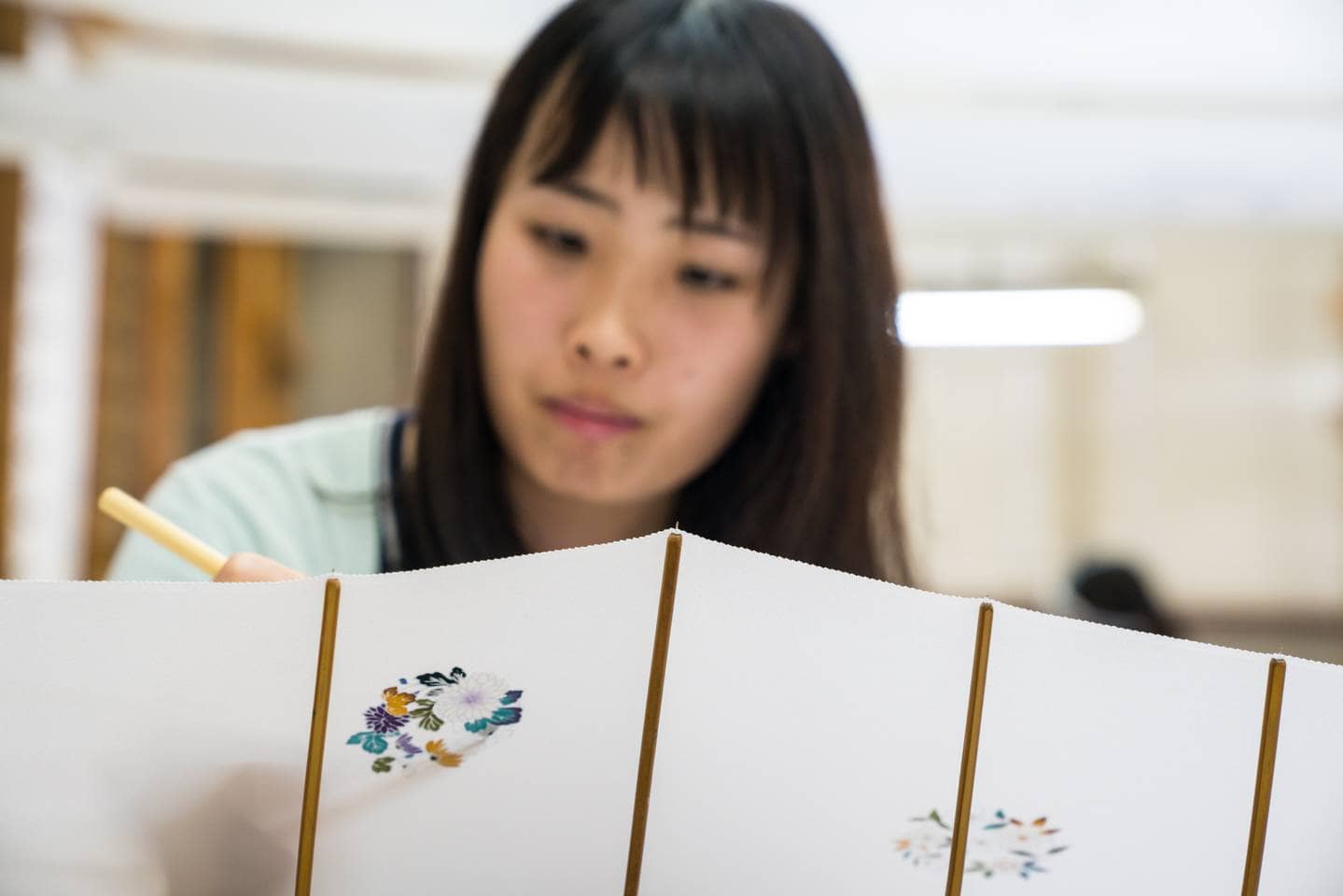 The skilled artisans sit on the floor and work very long sections of fabric which are run through rollers to control length.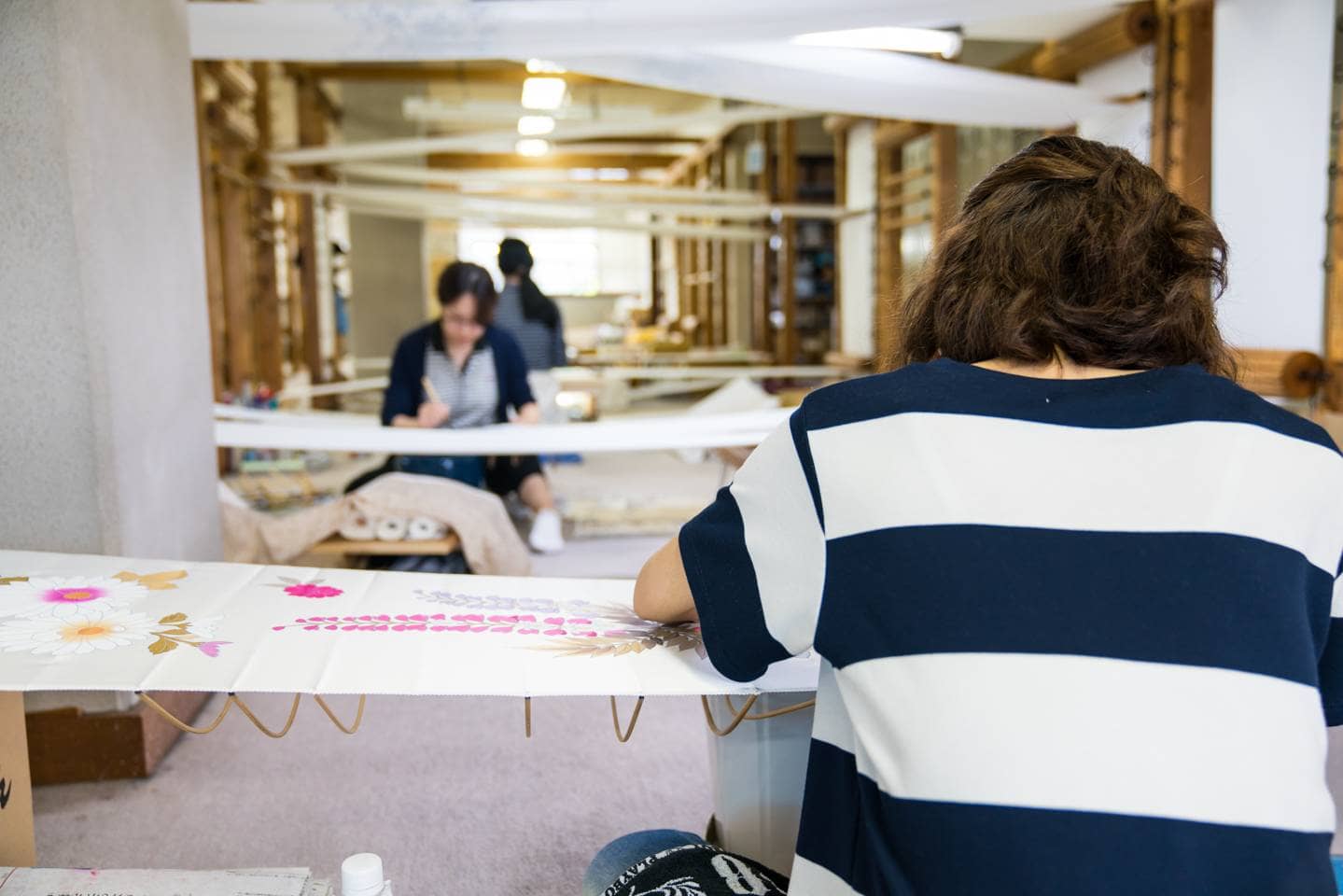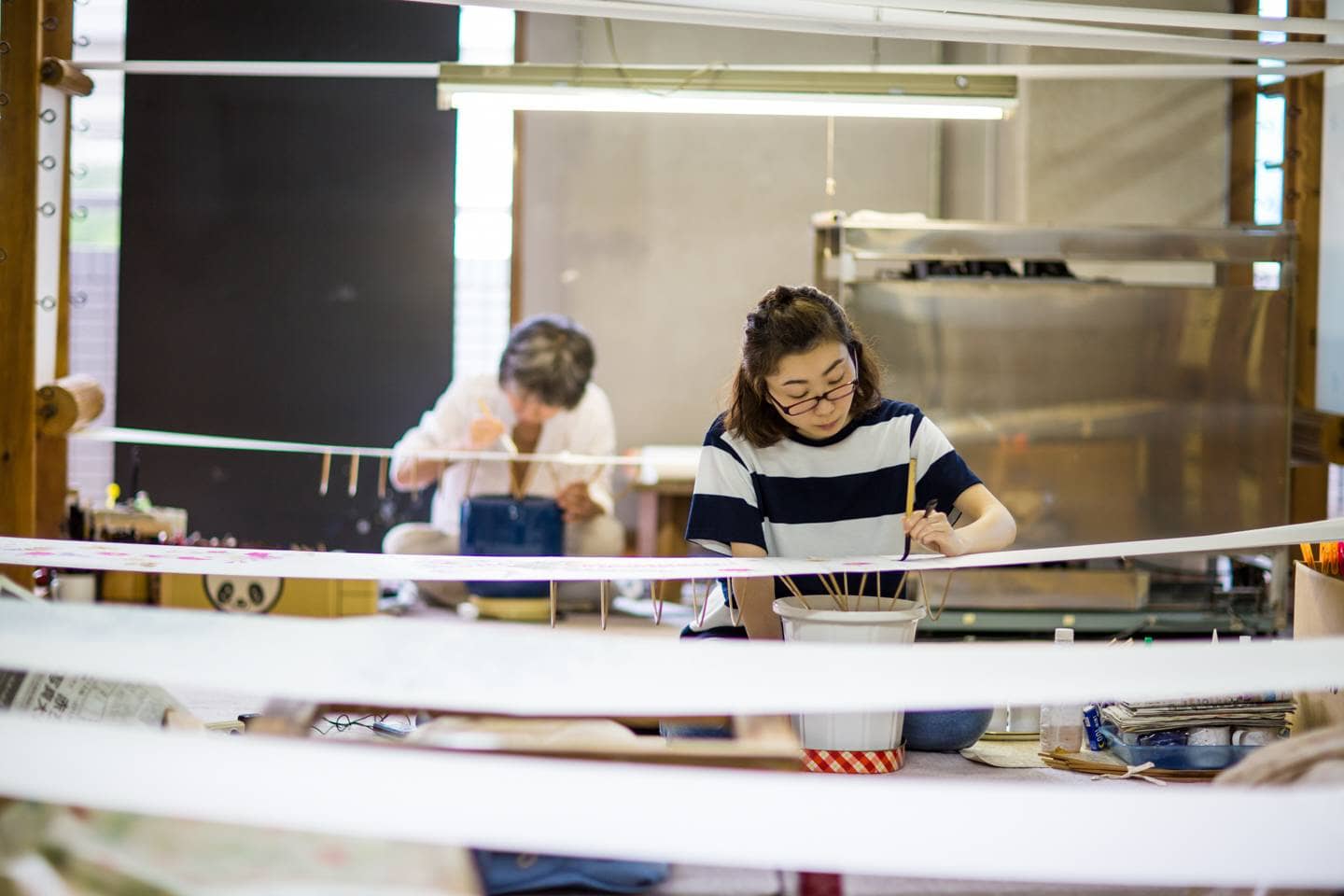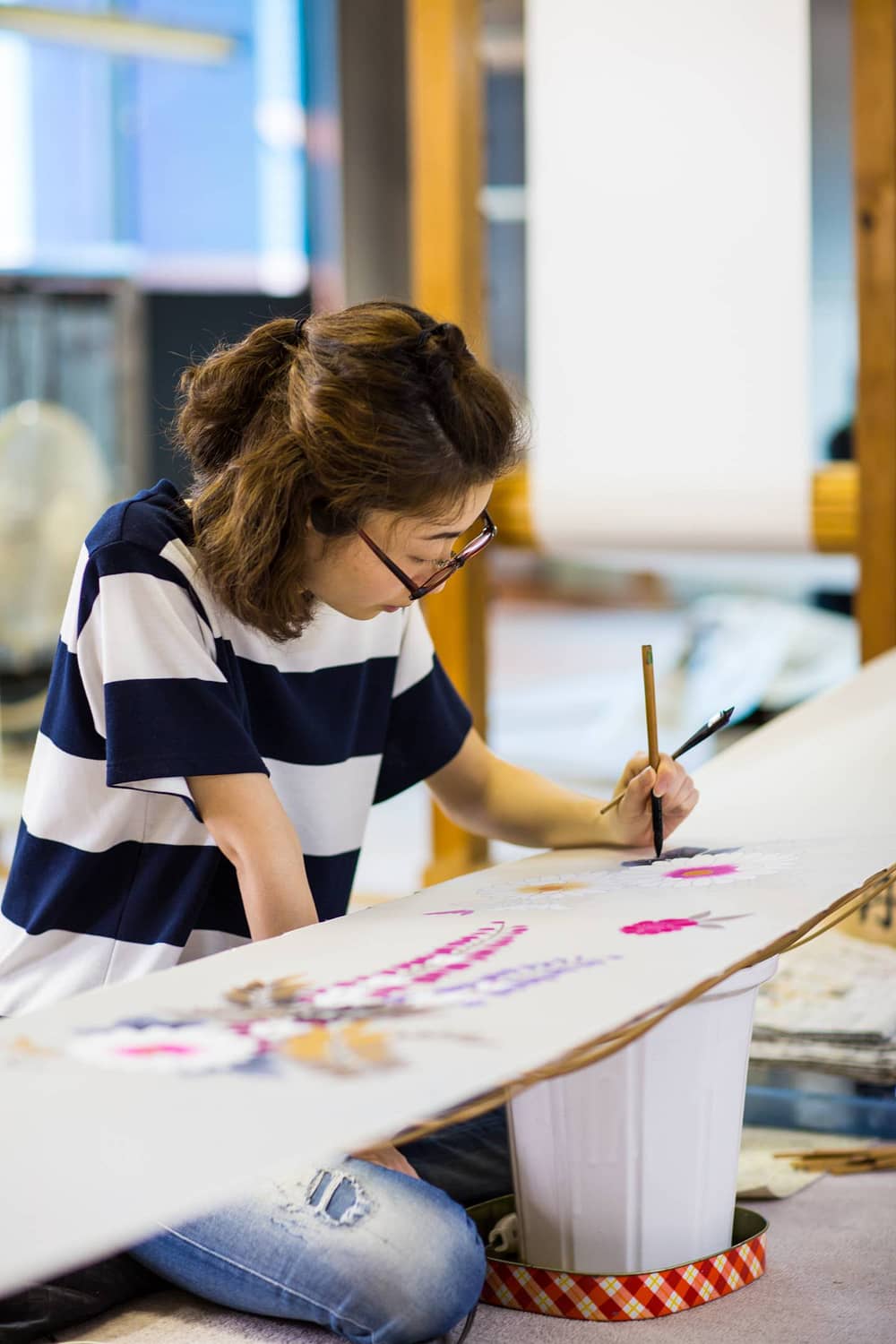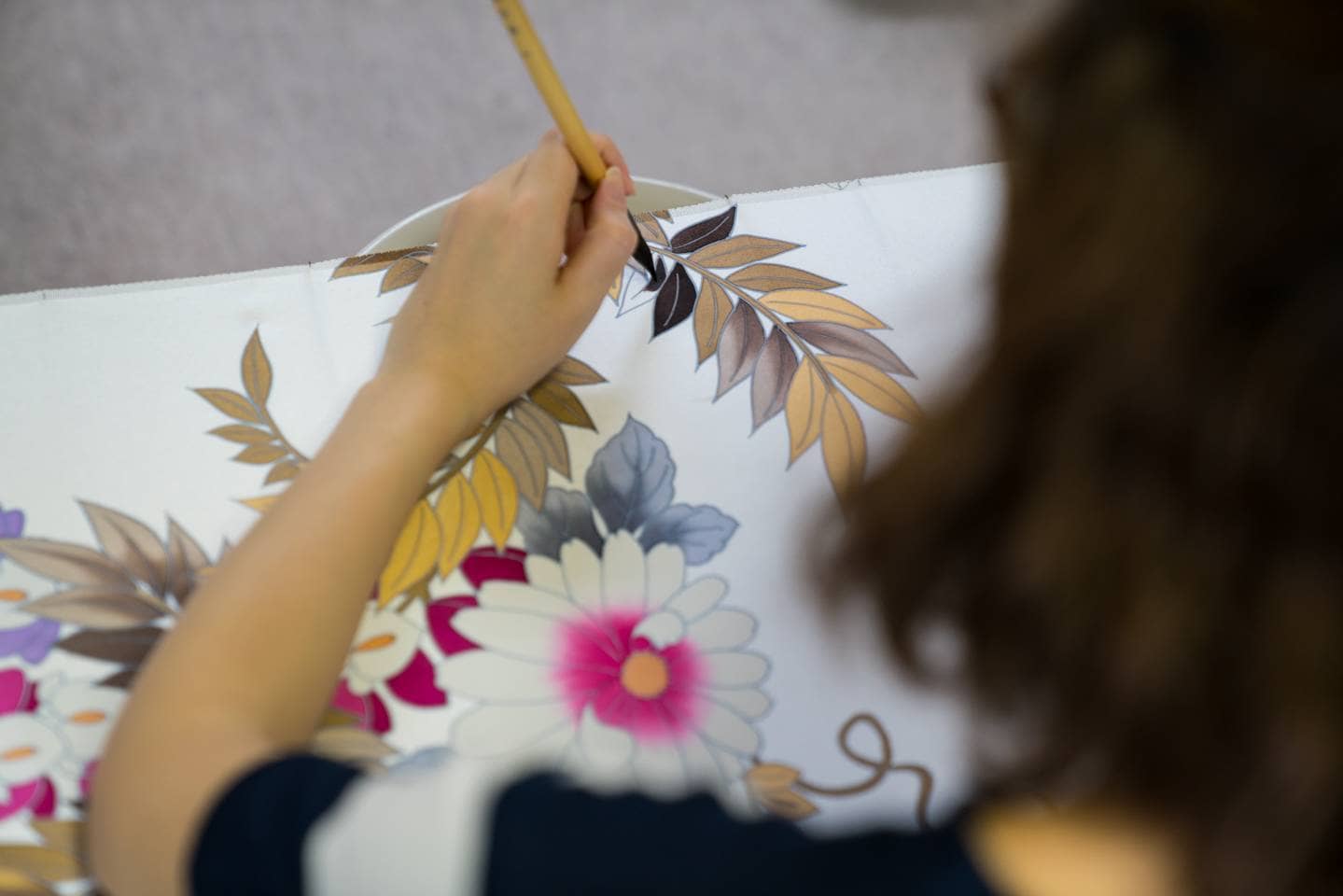 The artisans paint over a pot of burning embers which helps the dyes dry instantly.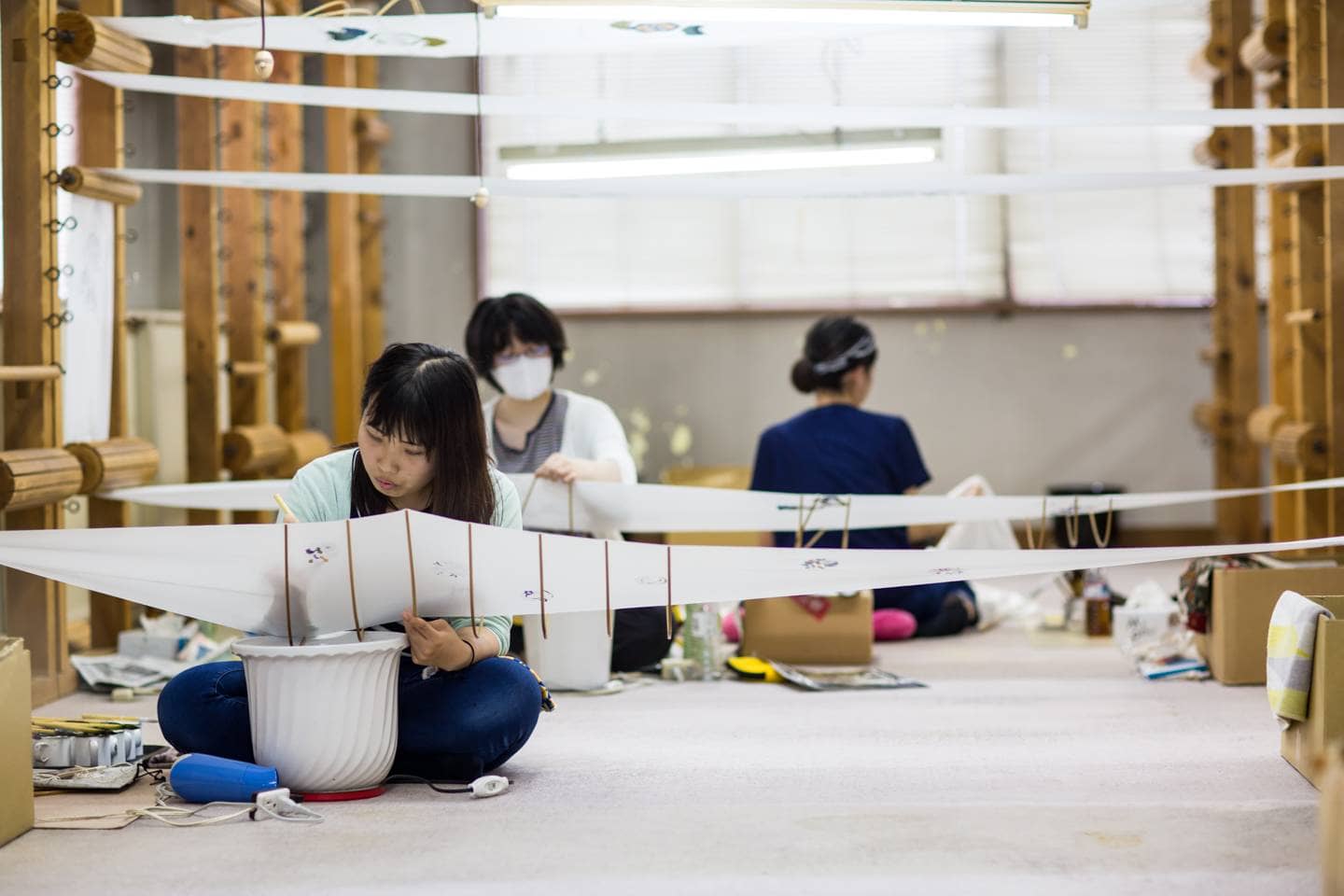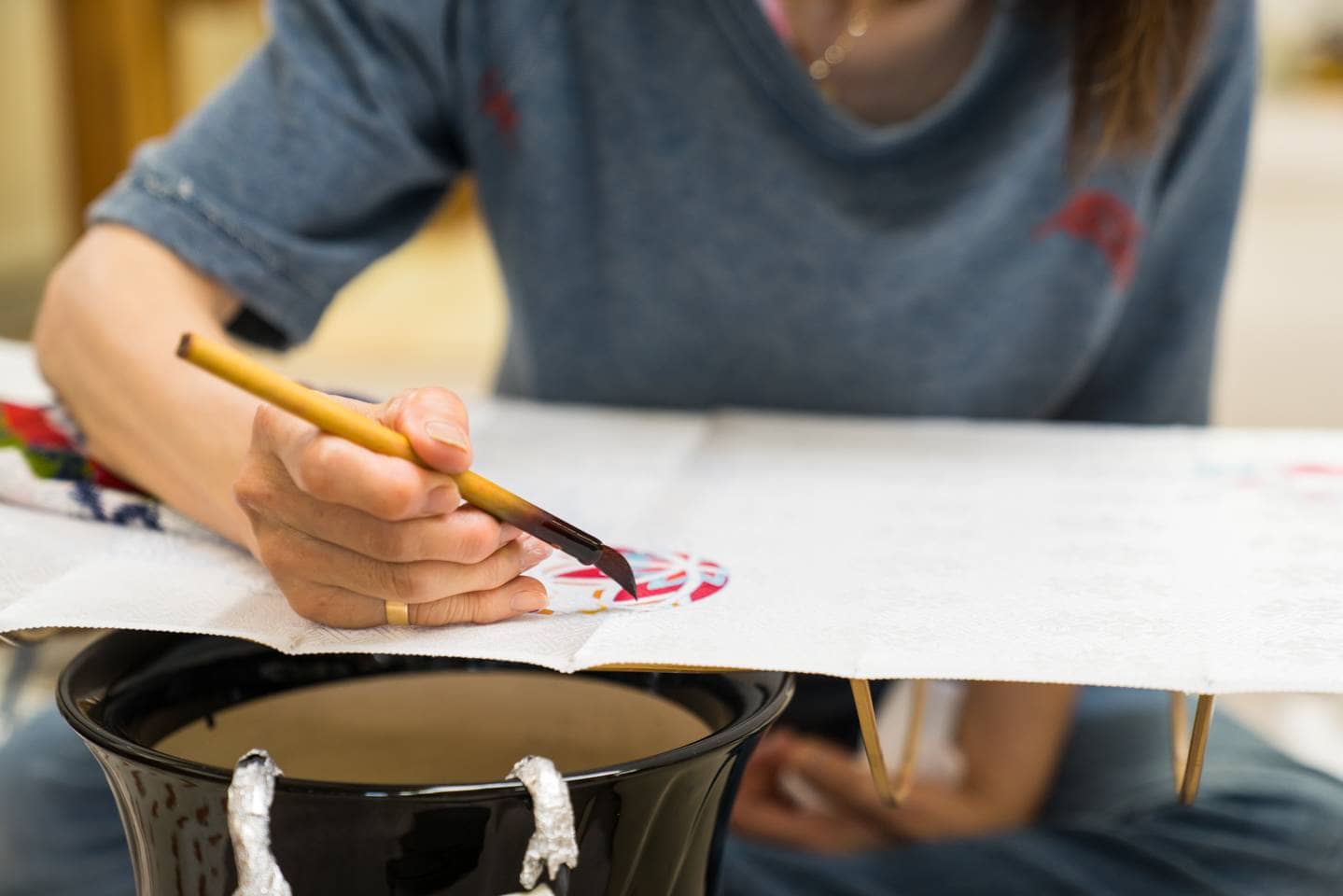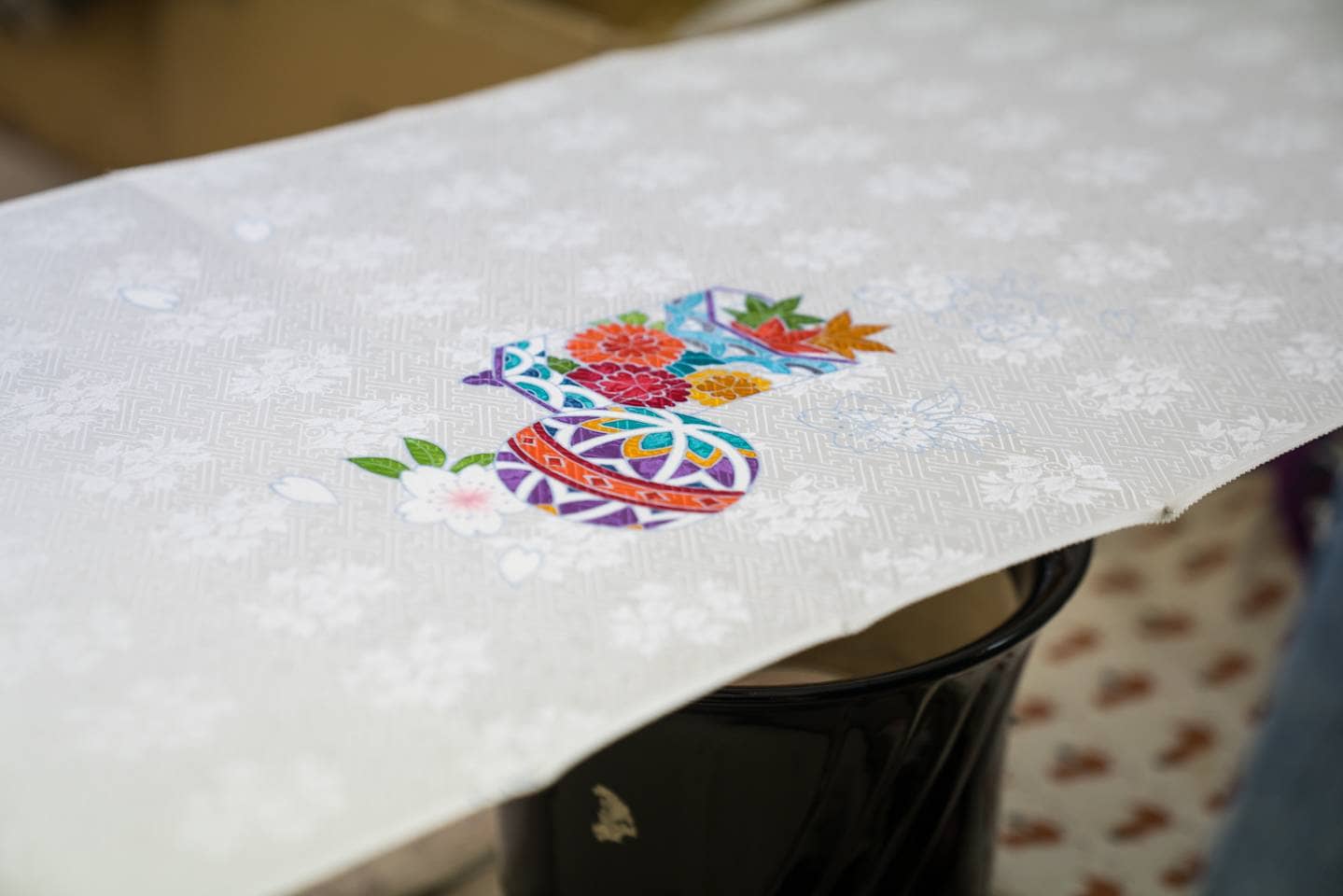 Some processes require the fabric to pass through an oven as well as using the pot of embers.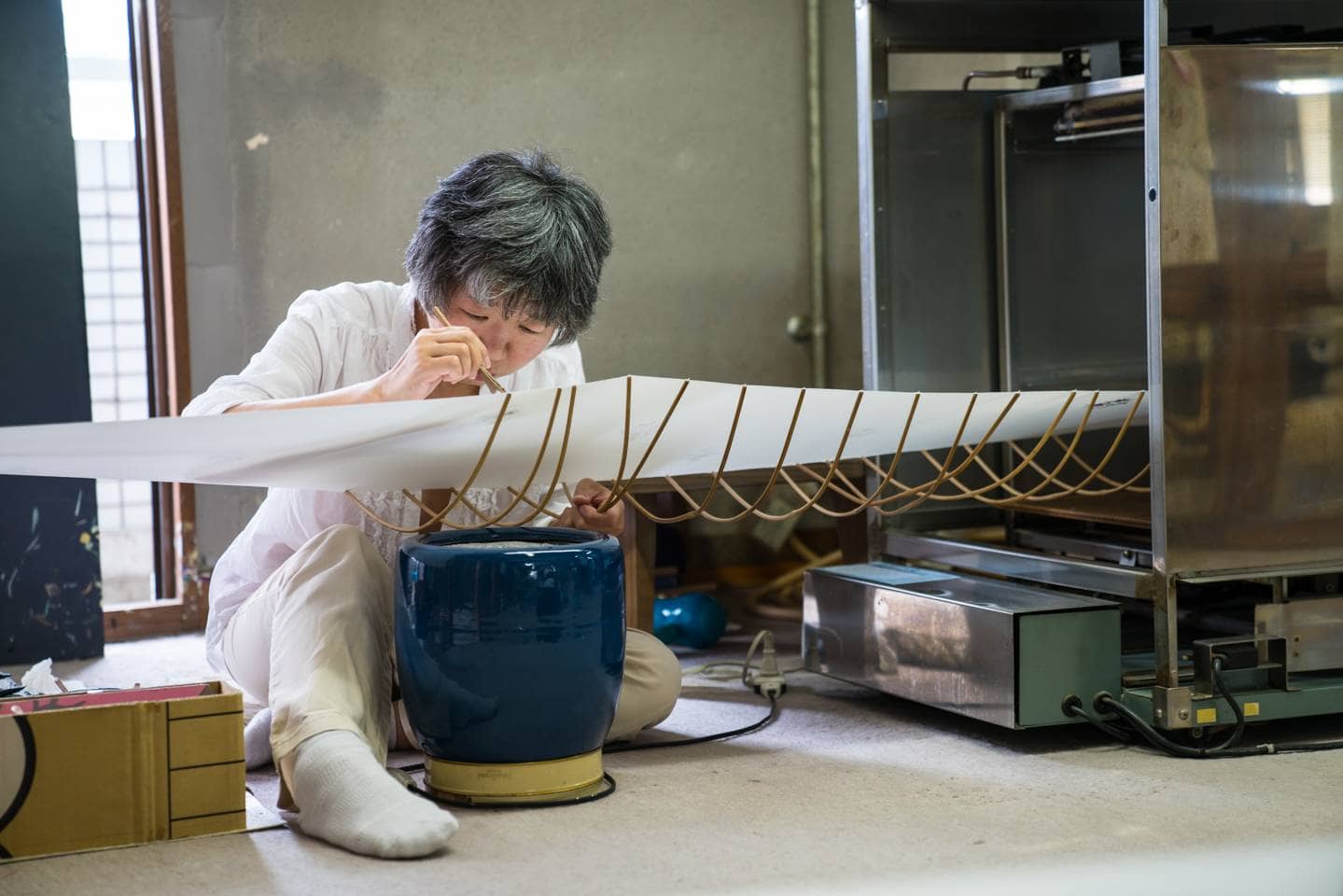 Dyes are mixed by hand and color is controlled by using color swatches.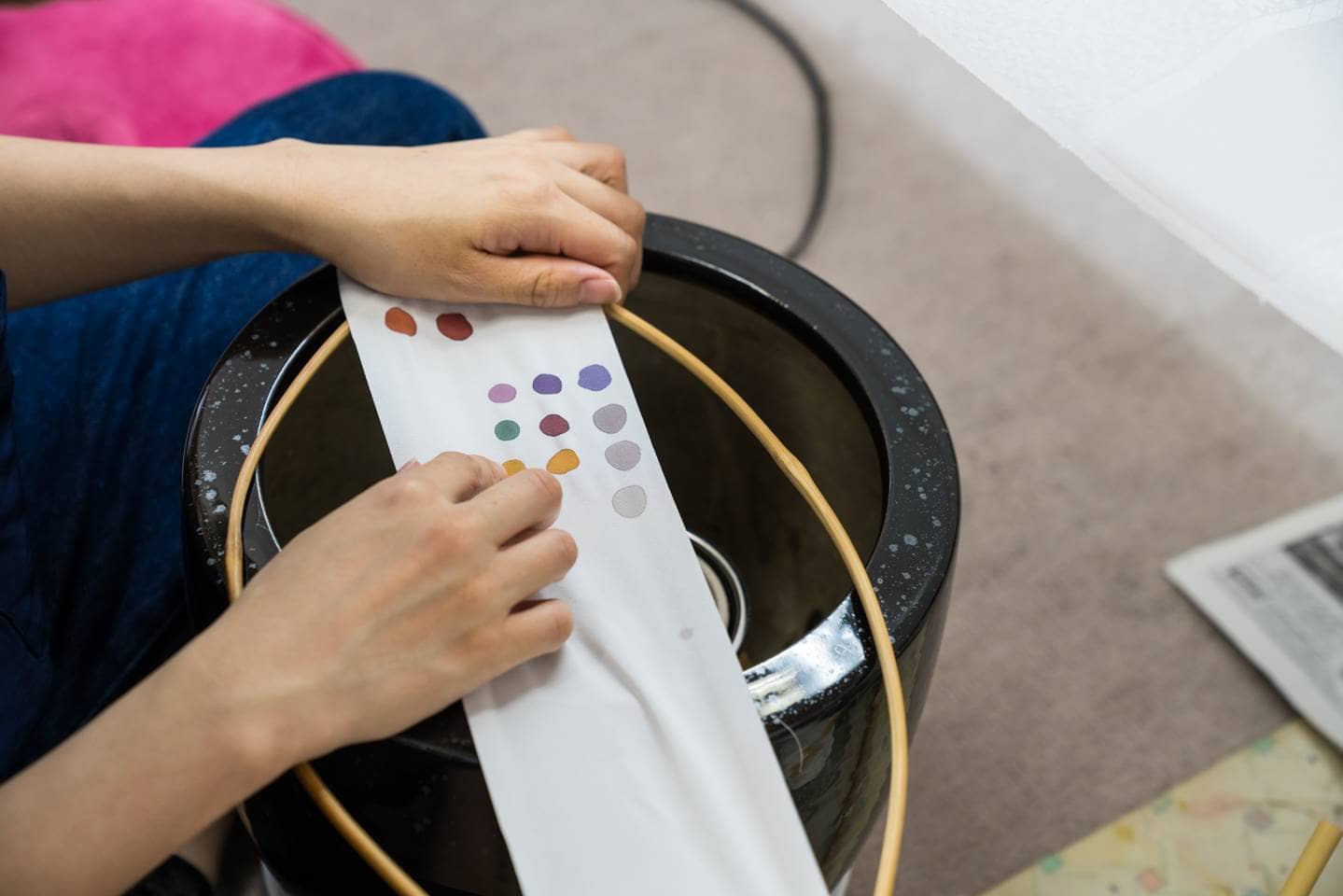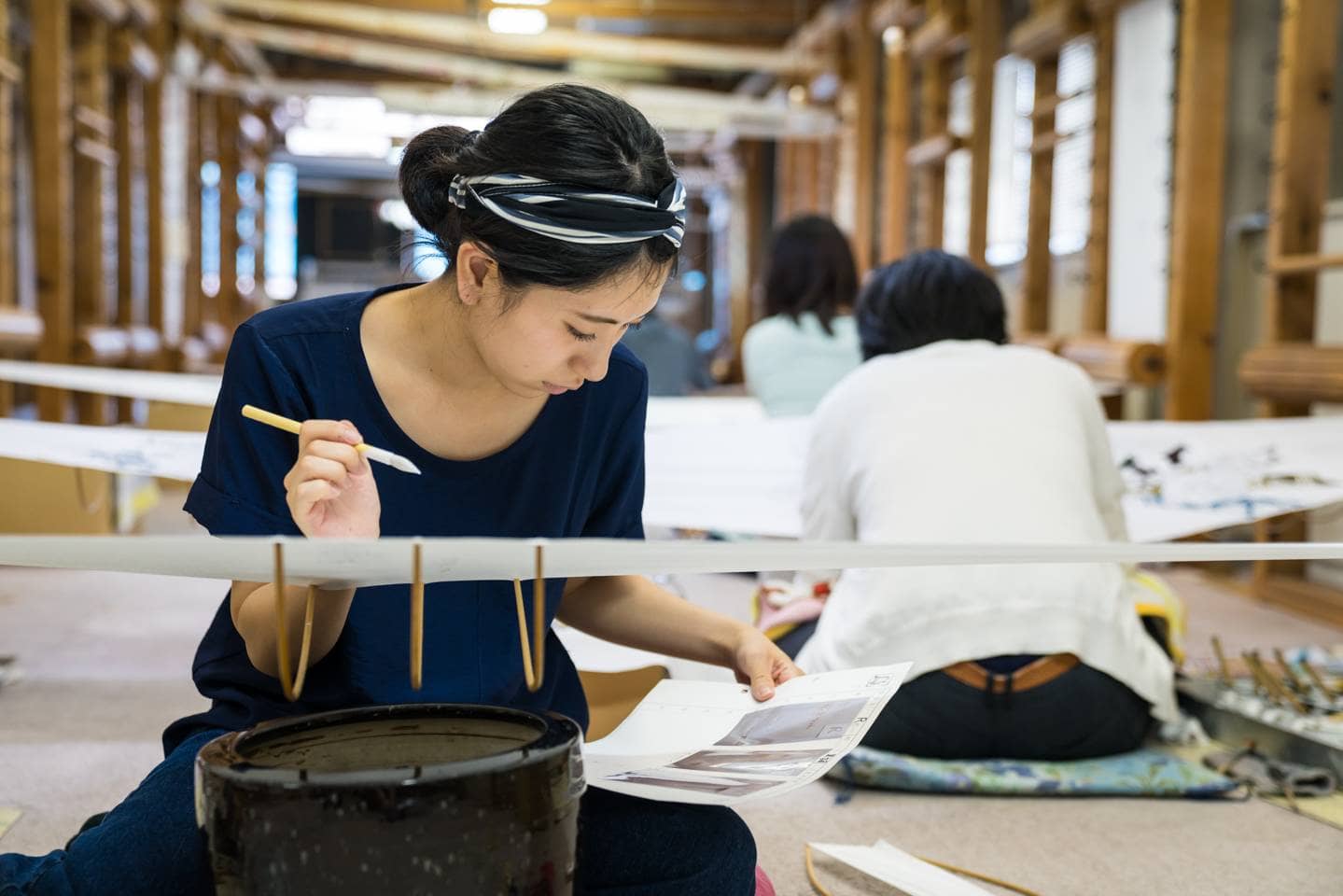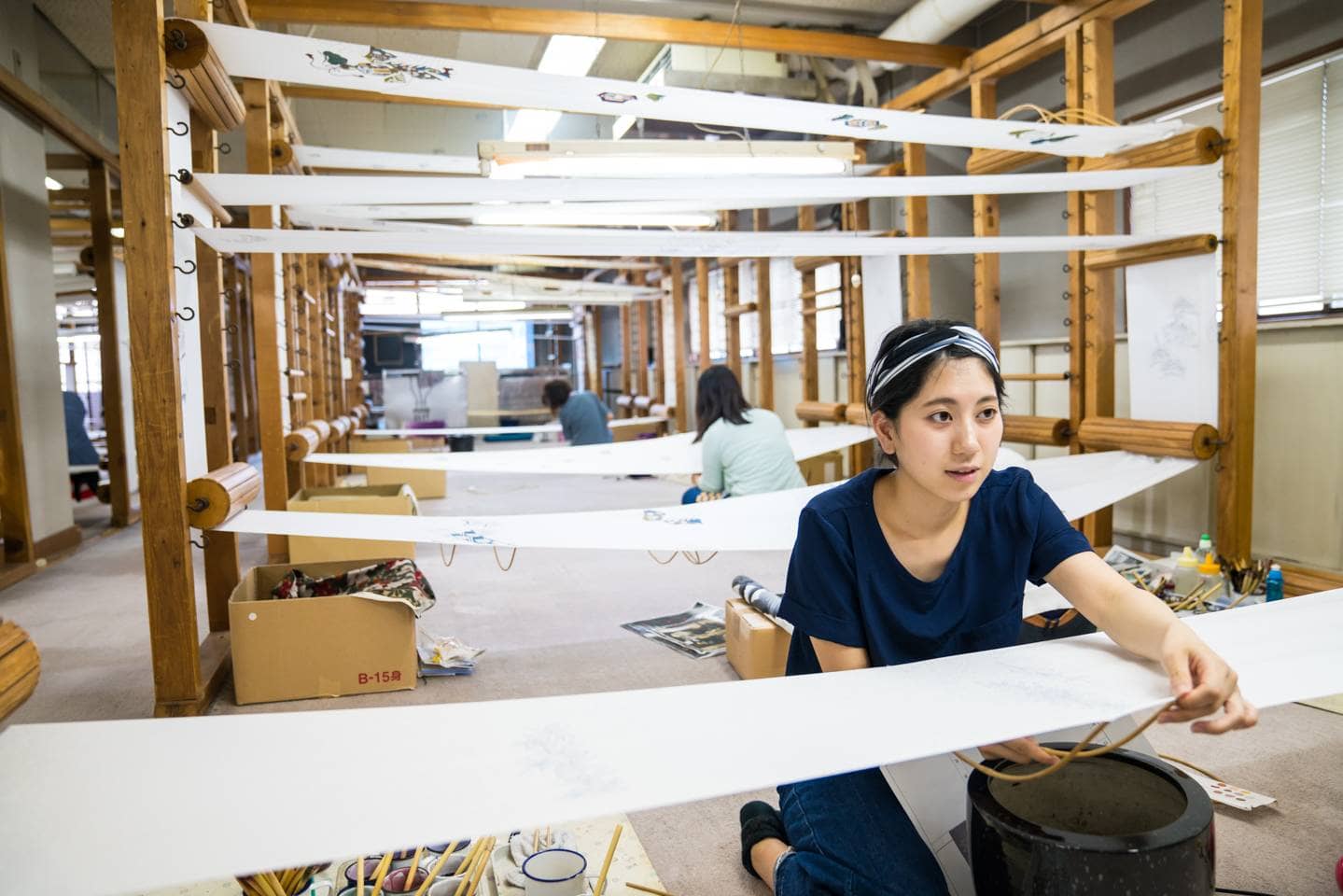 Finally finished fabric is sent of to another artisan who will then sew it into kimonos.