The Blue Diamonds of the Sea. 海ぼたる
Have you ever heard of sea fireflies? We hired a boat to take us out to a remote island off the coast of Okayama, Japan to photograph these amazing creatures.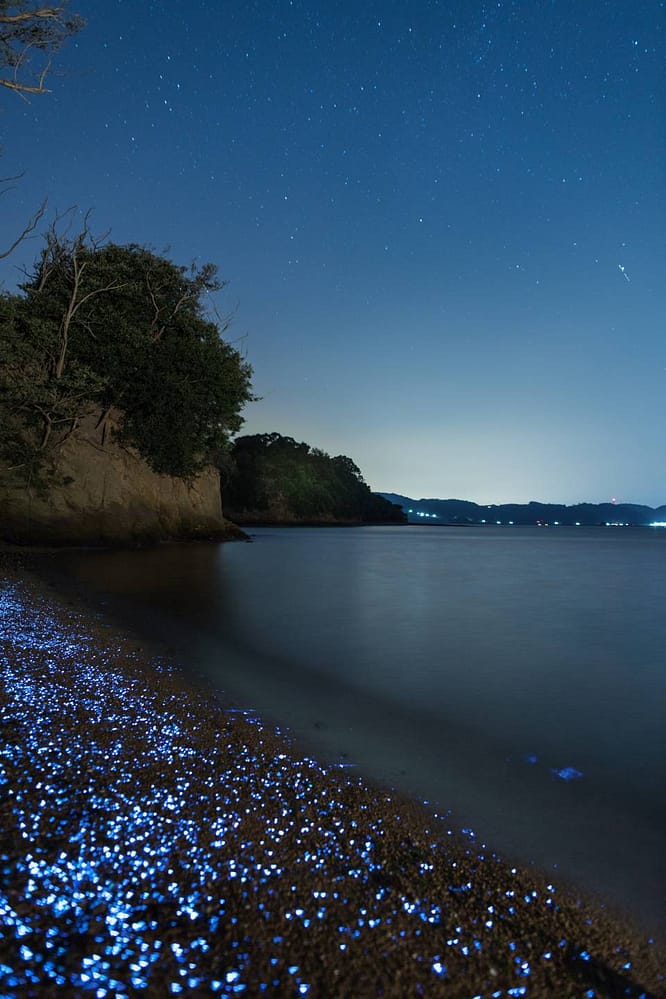 They are locally known as "umibotaru", here in Japan, and they live on the sandy beaches of the Seto Inland Sea.
They really do look like little blue diamonds sparkling the sand. The water glows blue when agitated as do the small waves that hit the beach.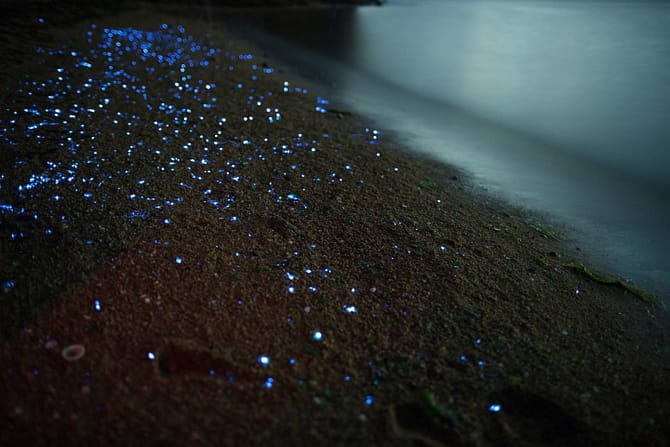 They are visible every year from May until the end of October.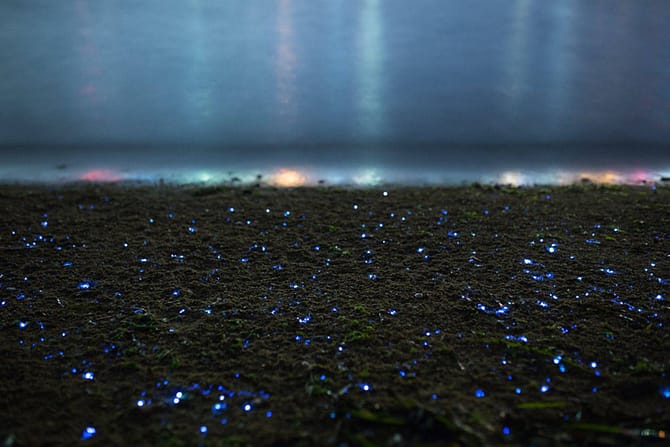 These creatures are tiny little shrimp that grow up to 3mm in diameter. The live in the sand during the day and dip into the sea at night to feed.
This is not the first time for us to shoot these but this trip was definitely the most productive as we have now dialed in the technique.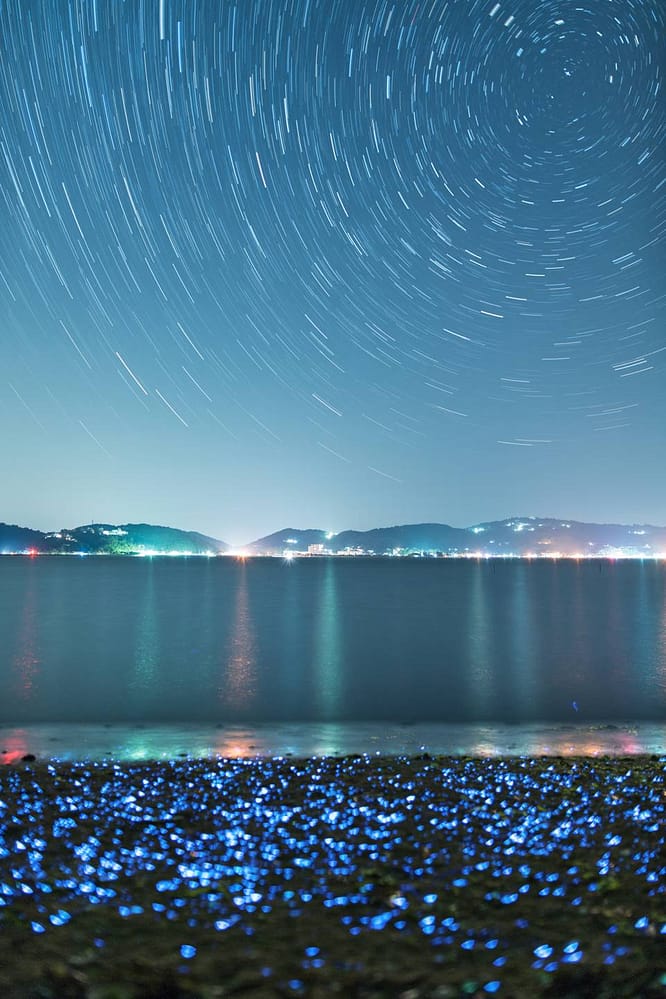 At highest tide.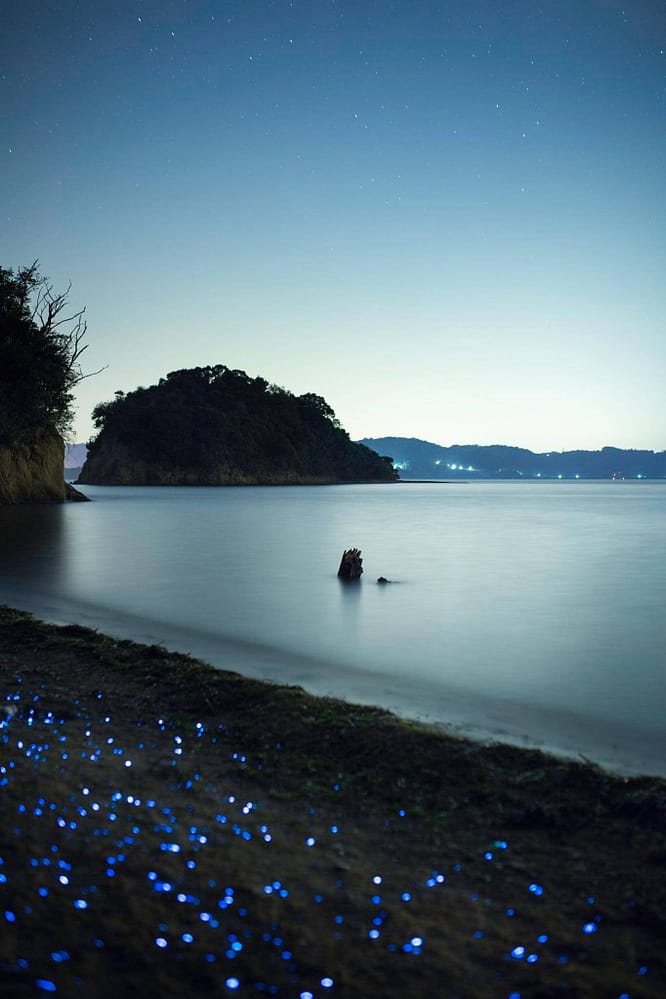 Beautiful aren't they? Any questions just hit us up in the comments 0r chase us down on FB.