Samurai House!
Join us in this short vid as we go out on location and photograph an old samurai house. The video is short but has a few tips and shows a little "behind the scenes" of our night shoots.
The location, for those interested, is in Okayama, Japan and is called Omizuen. This park was a former samurai residence and is one of Okayama's largest gardens. It belonged to Lord Kinoshita of the Ashimori Clan and the garden was designed by the famous poet Enshu. You can take a Google street view tour here.
The lights in the vid the LED Lenser M17R and M7. Here is the shot from the end of the vid. The settings again were f/5.6, ISO400 for 30seconds.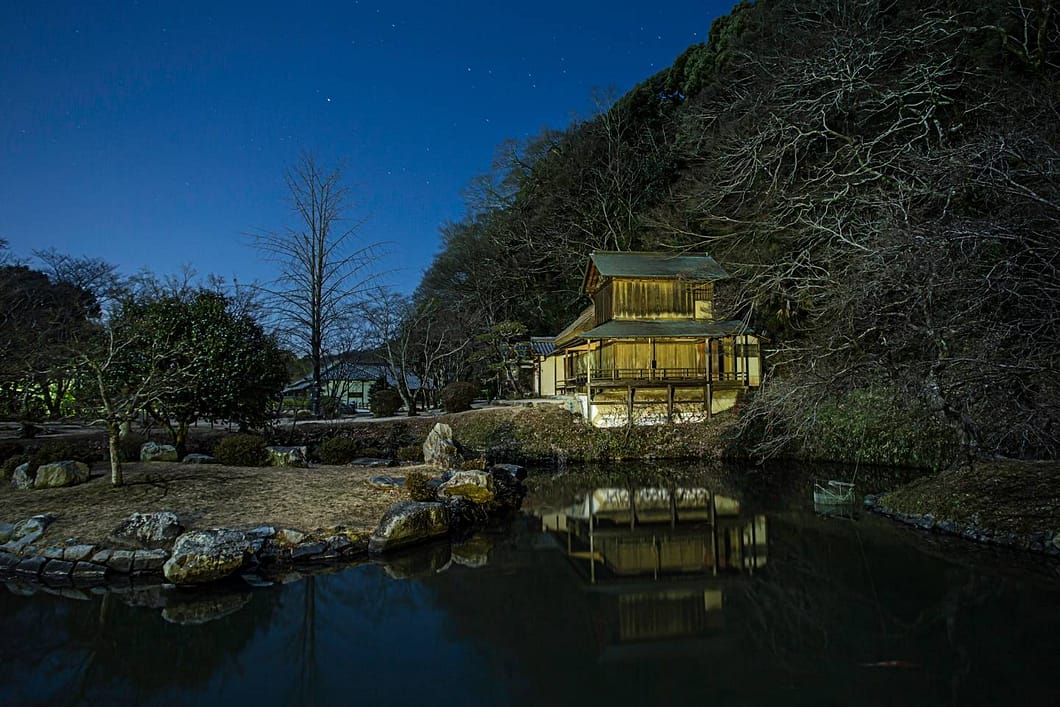 As usual, if there are any questions or comments feel free to leave them in the comments section below.
Feel free to share this via the buttons on the left!