October Comp
I shot the October bouldering comp at Rocks Okayama gym last night. I really enjoy shooting these events and took a different approach last night. I put a couple of cameras out and asked people to use them freely. I knew this would yield different results than if I had shot it mainly because people are more likely to act differently in front of the camera if it is a friend behind it. Here are some of my favorites. Most of the pictures I do not even know who took them!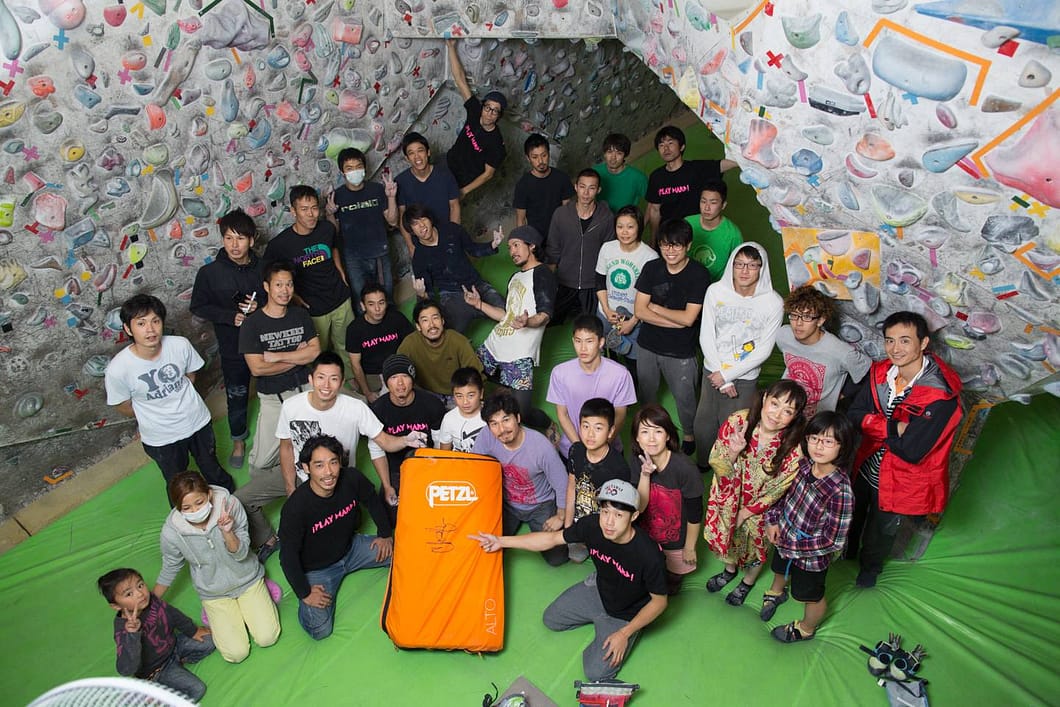 The competitions are mostly just for fun but there is a small cash prize to winners of the different categories. The format for these is really interesting too.  13 routes are set just before the comp opens. These are marked with special tape. Once the bell rings the competitors have an hour to complete as many as possible. Similar to golf, each person is given a card to record their progress. A possible 3 points can be earned on each route. One point is earned at halfway, a second at the top or goal, and a possible third point can be earned by climbing it successfully the first try. At the end of the hour the score cards are collected and tallied and the top earners head on to the final.
A big thanks to all those that picked up a cam and took some shots!
Be sure to catch up with us on social media to keep up with all of the exciting things coming up!