LIT: The Blue Peak
From last year we've teamed up with some of the world's most talented light painters to work on a new documentary idea. The aim of the project is to revisit history through light painting. The teams go to cool locations across the planet, learn the history of each place and choose iconic moments as inspiration for their performances. The bigger project is still very much under wraps, but, luckily, we are able to share with you one of the segments we made.
For this segment, we chose Bitchu Matsuyama Castle in Takahashi City. The Takahashi region is devastatingly beautiful with deep gorges and lush valleys. The city is packed tight, a close-knit community surrounded by steep, unforgiving slopes. It's famed for the mists that spirit their way across the blue, ragged peaks. When they disperse, they reveal the two-tone splendor of the castle cut deep into the highest ridge, a pocket of human resistance against the wild.
The castle is protected as an Important Cultural Property, so we needed special permission to access the site in the middle of the night. Nakayama-san from the local film commission helped arrange access and put us in contact with a local archaeologist.  Miura-san taught us so much about the Warring States period and the role of the castle. We are so thankful to those guys for their help.
Once we had the permission and the plan in place, we could make our ascent. There was no road, so we had a long steep slug up the mountain with a ton of equipment. But it was so worth it.
Working up there above the mists, beneath the stars is something we will never forget. Thanks to the help of the local specialists, we managed to visualize the dynamic history of the site and bring a piece of the past burning into the present.
The Watchtower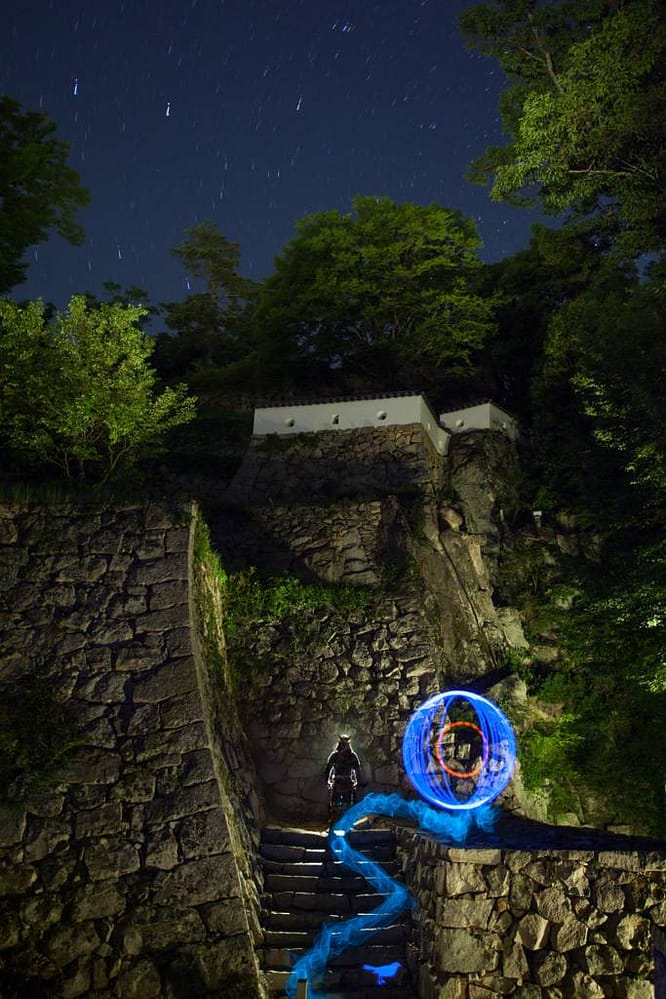 The Storm is Coming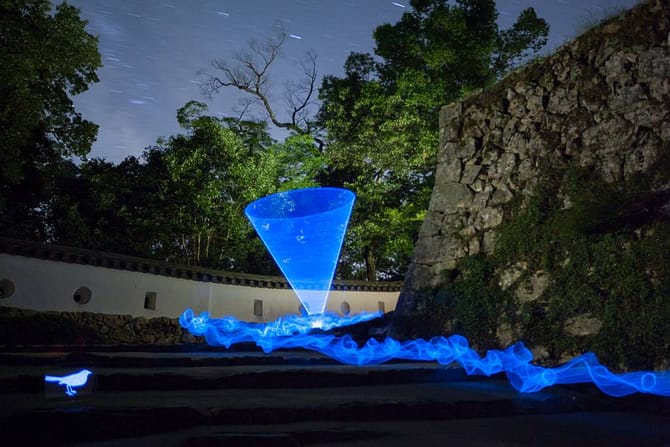 Chance Encounters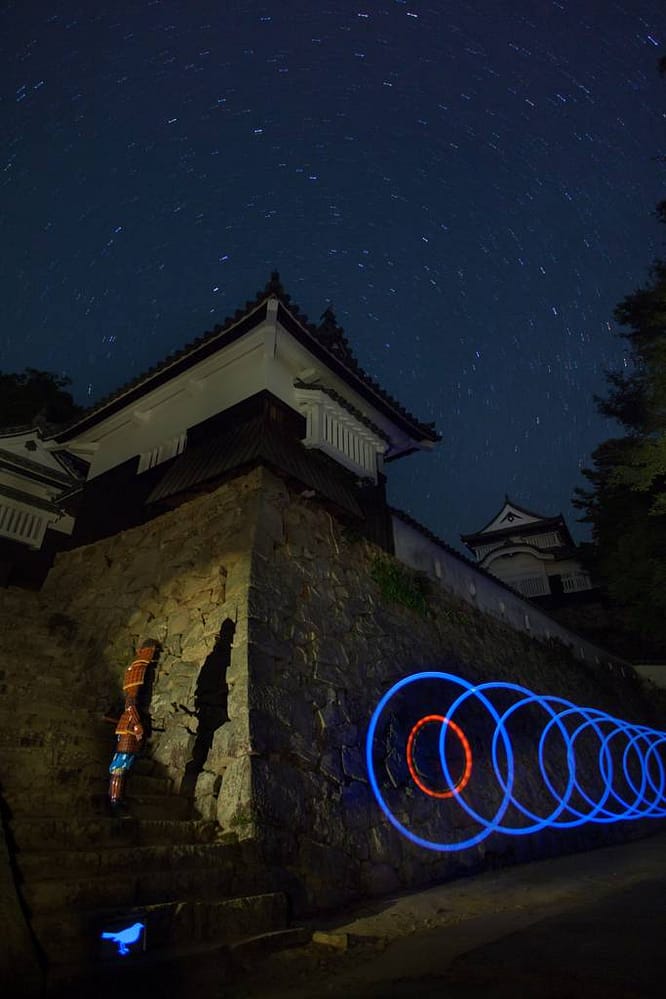 Breaching the Gates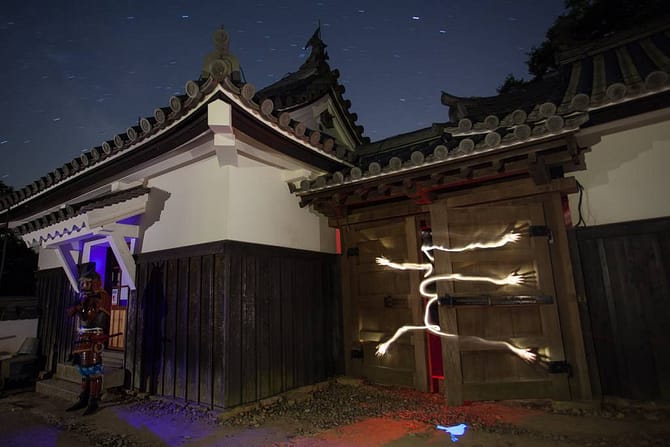 Siege is Over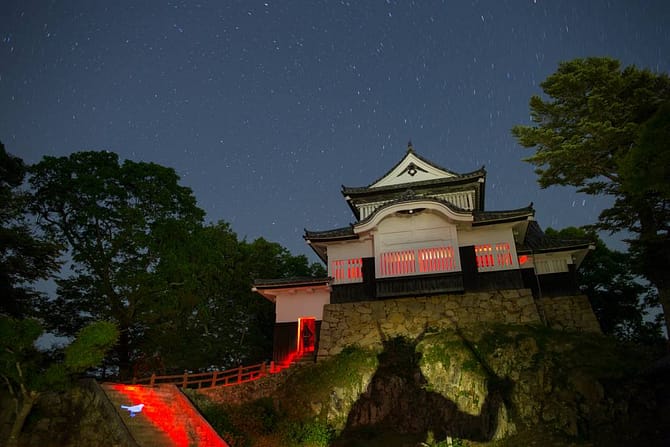 Finally Resting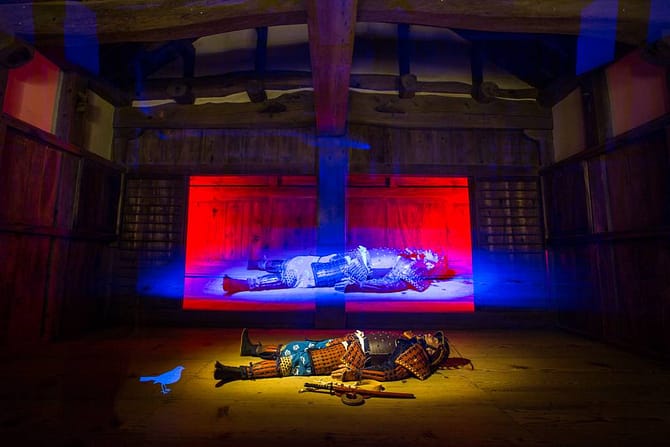 A very local news team came up and did a story on our project. You can see the video segment that aired below. It is only in Japanese.
We have many more exciting things coming up.
Trevor was asked to do a presentation at Tokyo Design Week and will speak on the last day of the event, November 3rd. If you are in the area drop us a line!
Jon will be down in Okinawa teaching a video workshop on November 6th and 7th.
Trevor will be down in Okinawa teaching a light painting workshop in November on the 20th and 21st, and a master class on the 22nd.
You can send us a message for more info on any of these events. Be sure to follow us on FB or check back here for the latest news.