Flycam Flowline for the DJI Ronin
Our new "flycam flowline" (cheap knock off of the easyrig) arrived this morning so I took it out for a quick spin.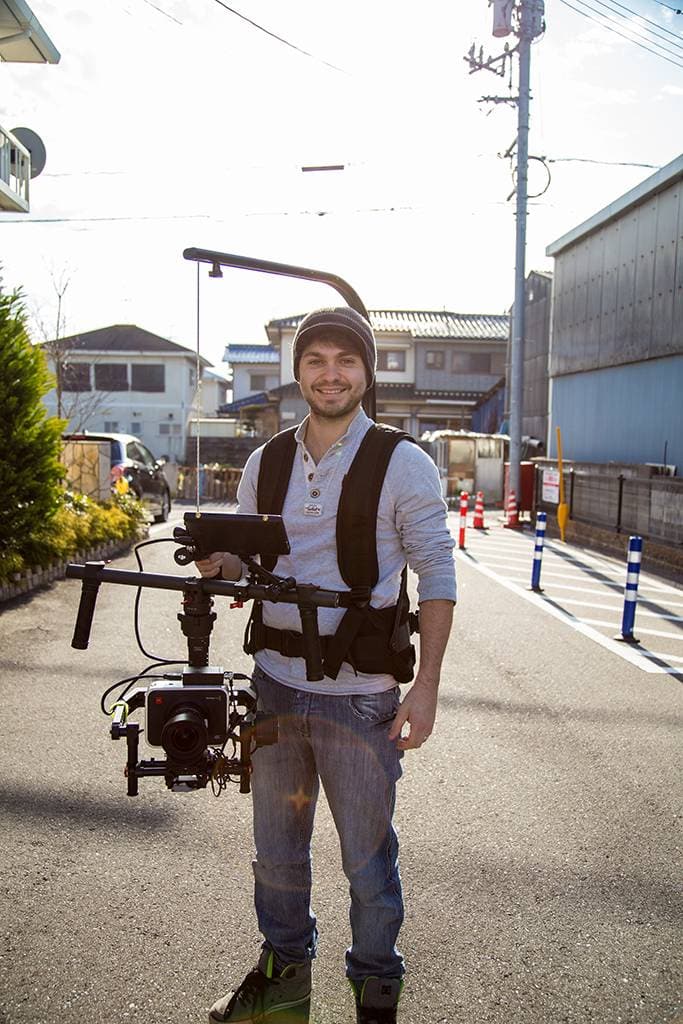 In terms of what kit I'm using here, this was the dji ronin, with a blackmagic production 4k and a Samyang 14mm Cine lens. On top of the camera is a sdi to hdmi converter that sends a 1080 image to the Blackpearl monitor. First impressions; to be honest I didn't hold out much hope for the flowline as I thought it'd just be a cheap copy of the real thing, but actually it's not that bad. It's somewhat comfortable and it does what it claims to, it takes the weight off of your arms whilst carrying the ronin.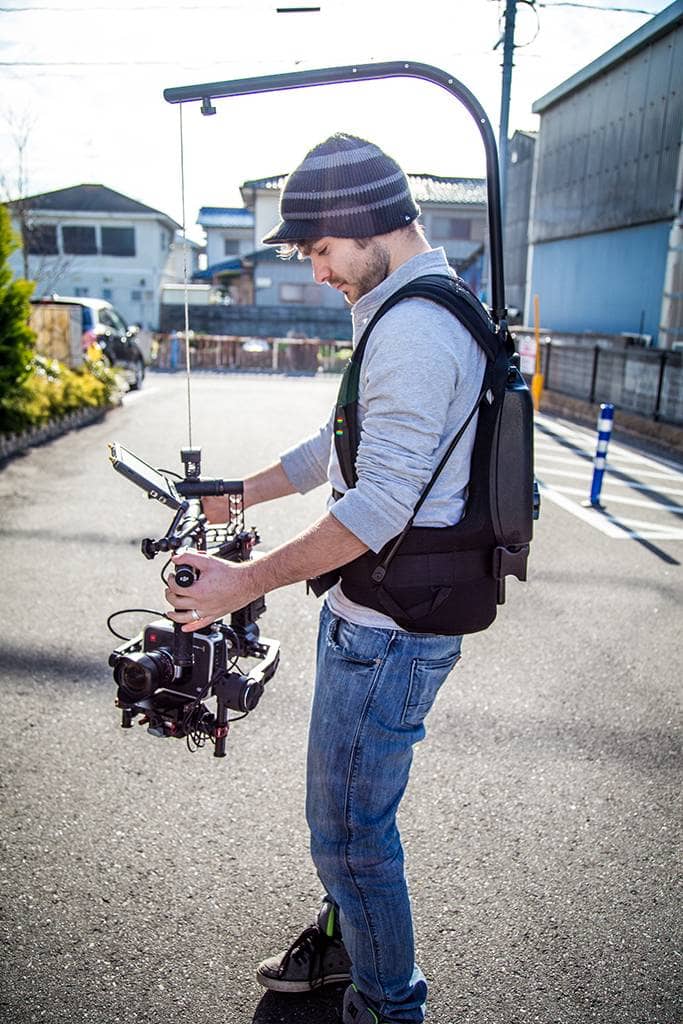 I'm used to wearing a steadicam vest for long periods, so for me I'm used to the weight being on my hips so I don't mind that at all. But I'm sure for some at first it might be a strange sensation.
Because of the weight of the rig it tends to sit at waist level without any assistance. For higher shots where the camera is at head height you will have to take some of the weight into you arms but compared to holding it there without the rig it's much easier.
At the lowest point the camera will reach to my shins, and can easily skim the floor if I cushion my steps as I walk.
The flowline does feel a little plasticy and its a little bit scary to go handsfree and trust it fully to support the full weight. But for 1/3 of the price of the easyrig it's a good interim solution until we can afford the other.
It clips onto the handle with a spring loaded clamp which seems for now to grip ok, my concern is that over time it will lose some of the tension and slip. So I would always keep a hand on the ronin just incase I need to make an emergency catch.
I also have a similar reservation about the cord that takes the weight of the ronin. But if that happens then I'm sure using the back piece and arm we'd be able to fashion something else to help take the weight. So for now I think it was worth it. I'll update more as I get more use with it. We've got a shoot later this week where we'll be able to give it a real world test and see just how well it handles.
Over the coming days and weeks we'll start to upload a few sequences that were shot using this set up so you can see exactly what it's capable of.
Remember to follow us on Facebook to keep up to date with Tdubphoto.